(_Curation)
"HERSELVES"
– BLUEPROJECT FOUNDATION, BARCELONA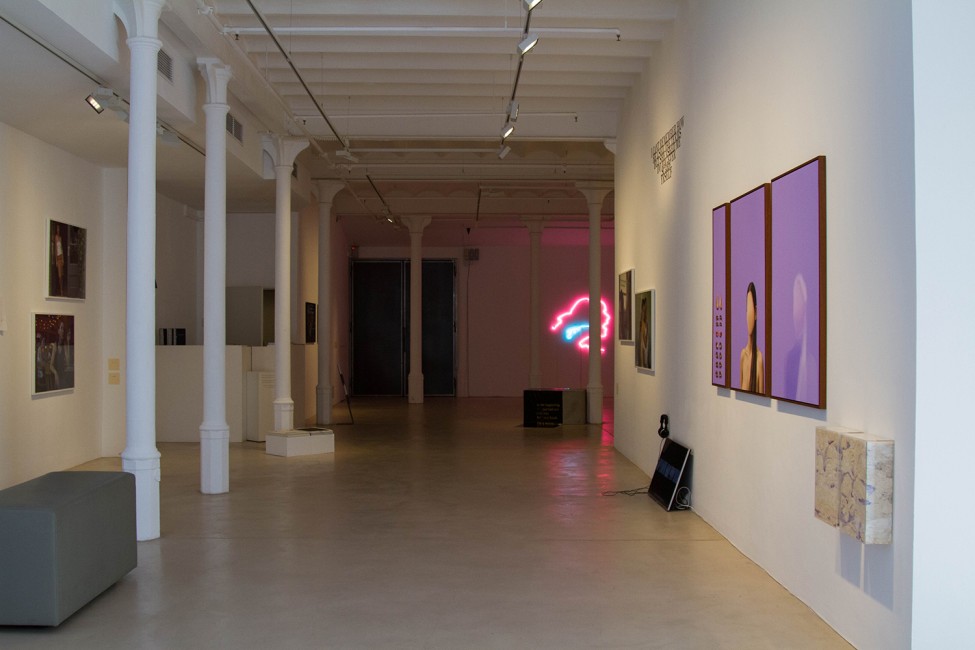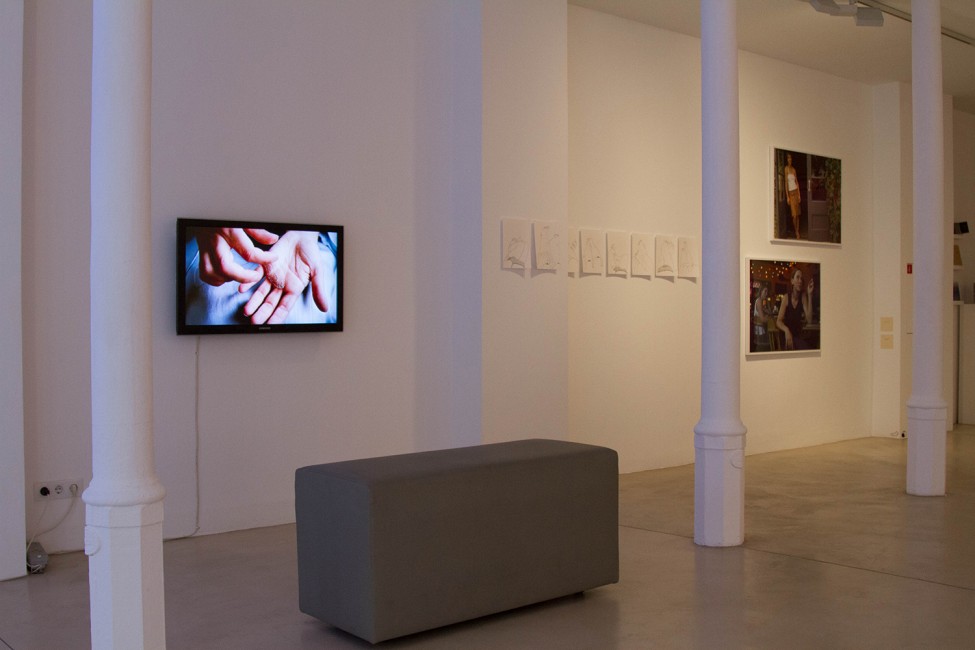 ES

La Blueproject Foundation presenta "HerSelves", la primera exposición colectiva en la Sala Project que se podrá ver del 14 de diciembre del 2016 al 26 de febrero del 2017. La muestra, comisariada por el equipo artístico de la fundación (Renato Della Poeta, Aurélien Le Genissel, Pedro Torres, Laura Olea y Cristina López Morcuende), indaga en la figura de la mujer en el mundo actual. A través de un elenco diverso y múltiple de voces y miradas femeninas, la exposición reflexiona sobre lo que significa pensar la posición de la mujer más allá de esa simple alteridad en la que se la ha encerrado en el discurso tradicional hegemónico. Utilizando sus propias experiencias y vivencias personales, las artistas aquí reunidas cuestionan aspectos culturales, sociales, privados o simbólicos relacionados con la figura femenina y sus problemáticas de representación, identidad, liberación, intimidad, deseo o percepción.
"HerSelves" se hilvana como una sinfonía múltiple en la que mujeres artistas hablan sobre la mujer, recuperando esa voz muchas veces ausente que les permite denunciar, criticar y construir un mensaje propio. El lenguaje, la imagen, la intimidad o la provocación son medios para transformar lo personal en político, lo particular en colectivo, lo casual en significativo. Discursos complementarios, divergentes o paralelos que alimentan, critican o deconstruyen esa esquiva y deslizante construcción social del imaginario colectivo que llamamos la identidad femenina.
El título de la exposición hace eco a una entrevista hecha en 1975 a Julia Kristeva, titulada "Unes Femmes" (publicada en Les Cahiers du GRIF), en la que la reconocida filósofa destacaba que el hecho "de que exista una generalidad de la condición femenina únicamente debería ser una manera de permitir a cada una de ellas expresar su singularidad". La exposición pretende acercarse a esa singularidad propia, dentro de un innegable legado histórico-social, reuniendo a mujeres que afirman sus aspiraciones y creaciones personales.
Un juego semántico y lexical cuya fructífera tensión se organiza, por un lado, alrededor del discurso femenino como alteridad a la dominación masculina y, por el otro, en torno a la desaparición de unas fronteras que permitan una visión igualitaria y universal. Un reconocimiento que evite caer en una asimilación desnaturalizada o en una sacralización de fachada. Lejos de pretender abarcar la infinidad de puntos de vista que existen en las voces femeninas actuales, esta nueva exposición en la Sala Project se ofrece como una lucha y una reflexión más vigentes y necesarias que nunca.


EN

The Blueproject Foundation presents "HerSelves", the first collective exhibition held in the Sala Project, which will be on show from December 14th 2016 to February 26th 2017. The exhibition, curated by the Foundation's creative team (Renato Della Poeta, Aurélien Le Genissel, Pedro Torres, Laura Olea and Cristina López Morcuende), investigates the female figure in contemporary society. Through a diverse and multiple cast of feminine voices and outlooks, the exhibition reflects upon what it means to think about the position of women beyond the mere alterity within which traditional hegemonic discourse has confined it. Drawing upon their own personal experience, the artists reunited questioned cultural, social, private or symbolic features related to the female figure and its issues of representation, identity, liberation, intimacy, desire or perception.
"HerSelves" is woven as a multiple symphony in which women artists talk about women, reclaiming their often absent voice to denounce, criticize and build their own message. Language and image, intimacy and provocation are means to transform the personal into political, the particular into collective, the casual into meaningful. These complementary, divergent or parallel discourses fuel, criticize or deconstruct that elusive construction of the collective imaginary which we call female identity.
The title of the exhibition is a reference to an interview held in 1975 by Julia Kristeva, titled "Unes Femmes" (published in Les Cahiers du GRIF), in which the renowned philosopher highlighted that "the fact that we can generalize the female condition should only encourage each woman to express her own individuality". The aim of the exhibition is to draw near to such personal individualities, within an undeniable historical and social legacy, gathering women who assert their own personal aspirations and creations.
A semantic and lexical game whose tension revolves, on the one hand, around the female discourse conceived as an alterity to male domination and, on the other hand, around the dissolution of boundaries which allows for an equalitarian and universal vision. A statement which may avoid falling into an unnatural assimilation or an ostentatious idolisation. Far from pretending to encompass the endless variety of outlooks of contemporary female voices, this new exhibition held in the Sala Project presents a fight and reflection all the more actual and necessary.

Artists: Florencia Aliberti, Itziar Barrio, Arvida Byström & Maja Malou Lyse, Camille Moravia, Alyson Provax, Sophia Wallace, Cara Benedetto, Eliza Bennett, Kelli Connell, Alba Feito, Núria Gómez Gabriel, Frances Goodman, Joana Kohen, Dina Litovsky, Sarah Maple, Sandra March and Verónica Navas Ramírez.

Curated by Laura Olea López, Cristina López Morcuende, Renato Della Poeta, Aurélien Le Genissel and Pedro Torres / December - February 2017
Comisariado por Laura Olea López, Cristina López Morcuende, Renato Della Poeta, Aurélien Le Genissel y Pedro Torres / December - Febrero 2017
Laura_Olea_Lopez
About
Herselves PDF read more
Herselves PDF leer más